How to Get Pure and Organic Argan Oil in Canada
How to Get Pure and Organic Argan Oil in Canada
by Luann Koerper, Founder of Foxbrim Naturals
Image by Foxbrim Naturals, 2023.
IN THIS ARTICLE
What Are the Benefits of Using Organic Argan Oil?
What Are the Different Uses of Argan Oil?
How Can You Tell if Argan Oil Is Cold-Pressed and Pure?
Do Argan Oil Products Need to Be Organic?
Can I Buy Moroccan Organic Argan Oil in Bulk?
Best Unrefined Premium Organic Argan Oil in Canada
Foxbrim Naturals Extra Virgin Argan Oil
Organic Argan oil has been described as "liquid gold" and comes from the kernels of the Argan tree, native to Morocco. Argan oil has become popular for many Canadians because it is rich in antioxidants, vitamin E, and fatty acids, which can help moisturize and protect the skin from environmental stressors and premature aging. Additionally, argan oil has anti-inflammatory properties that can help soothe and reduce redness in the skin, which can be particularly helpful in the sometimes harsh Canadian climate - and especially in winter.
Whether you're looking to improve the health of your hair and skin or you just want to add a boost of hydration to your daily routine, organic Argan oil is a must-have.
In this article, we will delve a little into what organic Argan oil is, where you can buy it in Canada, and the many benefits that it offers.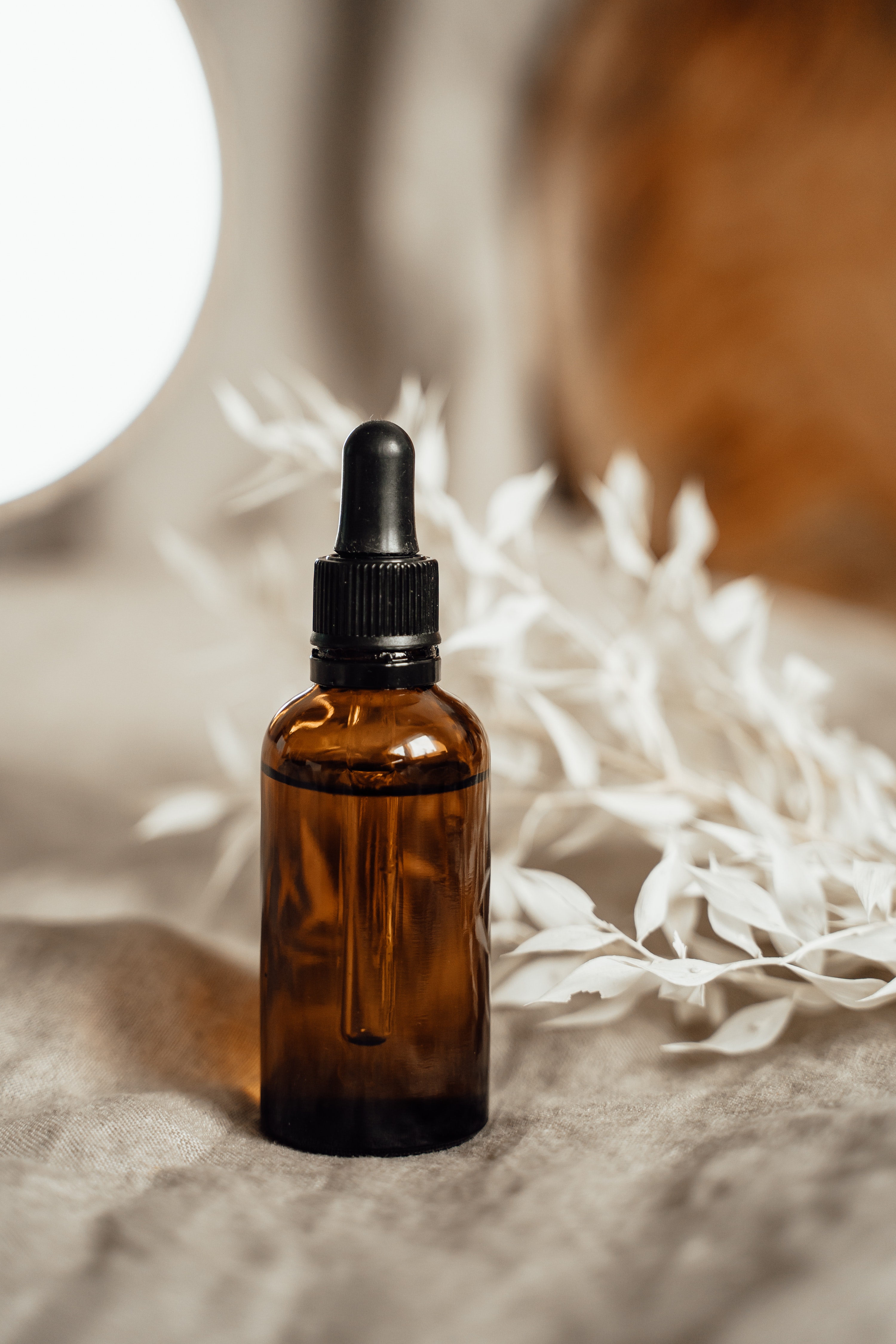 Photo by Alesia Kozik, licensed under Pexels.
You may not realize that that you're already using Argan Oil that can be found as an ingredient in many skin care products. 
Argan oil is a type of oil extracted from the kernels of the argan tree. Used for centuries in Morocco as a natural beauty product and as a nutritious food source, argan oil is renowned today for its unique properties and is used in various personal care products, including skin care, hair care, and cosmetics.
Rich in antioxidants, vitamins, and minerals, Argan oil makes an excellent ingredient for skin and hair care products. The high content of vitamin E and fatty acids helps to nourish, hydrate, and protect the skin and hair. The antioxidants in Argan oil help fight free radicals that can cause skin damage.
Used as a natural emollient, this powerhouse helps smooth and soften the skin. It is also used as a base oil in many makeup products, such as foundations and blushes. Argan oil is also a popular ingredient in body care products, as it helps to moisturize and hydrate the skin, making it soft and smooth.
Argan oil is also added to hair care products with its nourishing and restorative properties. It helps repair damaged hair, adds shine, and prevents split ends. Furthermore, Argan oil also treats hair conditions such as dandruff, dry scalp, and frizziness.
Known for its versatility, organic Argan oil can be used in various ways. It can be applied directly to the skin, hair, or nails, or it can be used as a cooking oil to add a nutty flavor to dishes. It can also be added to baths, as it helps to soothe and hydrate the skin.
Organic Argan oil is a highly prized oil with numerous key health benefits. Mentioned below are some of these:
Skin Care
Argan oil is rich in antioxidants, vitamins, and essential fatty acids, making it a powerful moisturizer for the skin. It can be used as a standalone moisturizer or as a booster in combination with other skincare products.
To use argan oil for skin hydration, it is recommended to do the following:
Cleanse the face with a gentle face wash.
Apply a small amount of oil after cleansing.
Massage the oil into the skin, focusing on areas that tend to be dry, such as the elbows, knees, and feet.
Hair Care
Argan oil is one of the most popular and effective ingredients in hair care products. Its benefits range from protecting your hair from breakage to fighting off dandruff and split ends.
Argan oil can be used on your hair to help add shine and make it look healthier. It's also great for treating damaged ends or split ends, as well as giving you an extra boost of hydration during the winter months when our hair tends to get dryer than usual.
When applying argan oil to your hair, try massaging about two tablespoons into damp or dry hair (your choice!). You can use it alone or as part of your regular shampoo routine—just remember not to apply too much!
Nail Care
Argan oil is rich in essential fatty acids, antioxidants, and vitamin E, which work together to strengthen and protect nails. It can help prevent breakage, splitting, and peeling, leaving nails healthy and strong.
The antimicrobial properties of argan oil can help to combat nail fungus, a common issue that can lead to brittle, discolored, and deformed nails.
Apply a small amount of Argan oil to your nails once a week. With that continuous practice, you will achieve strong and healthy nails.
Photo by Foxbrim Naturals, 2022.
Argan oil is a versatile and highly sought-after ingredient in the beauty and personal care industry. Today, argan oil is widely available in various forms, including pure oil, creams, serums, shampoos, and conditioners. Here are some of the different uses of argan oil:
Moisturizer
Argan oil is a natural moisturizer and serum that is rich in antioxidants, vitamin E, and fatty acids. These properties make it effective in reducing the appearance of fine lines, wrinkles, and age spots. It is non-greasy and absorbs quickly into the skin, leaving it soft, smooth, and hydrated. It can be used as a daily moisturizer or as a treatment for dry, rough, and irritated skin.
Hair Care Product
Strengthens and nourishes damaged hair; Argan oil can be used as a leave-in conditioner, treatment, or styling product. It can help to repair split ends, prevent breakage, and add shine to dull hair. Argan oil can also help to improve the elasticity and health of the scalp, reducing the risk of dandruff and other hair-related issues.
Nail Oil
This elixir is also known to improve the health and appearance of nails. Argan oil can be used to moisturize and strengthen brittle nails, helping to prevent breakage and splitting. It can also help soothe cuticles, reducing the risk of hangnails and other nail-related problems.
Massage Oil
Argan oil can be used as a natural massage oil thanks to its nourishing and soothing properties. It is non-greasy and absorbs quickly into the skin, making it an excellent option for massages and other spa treatments.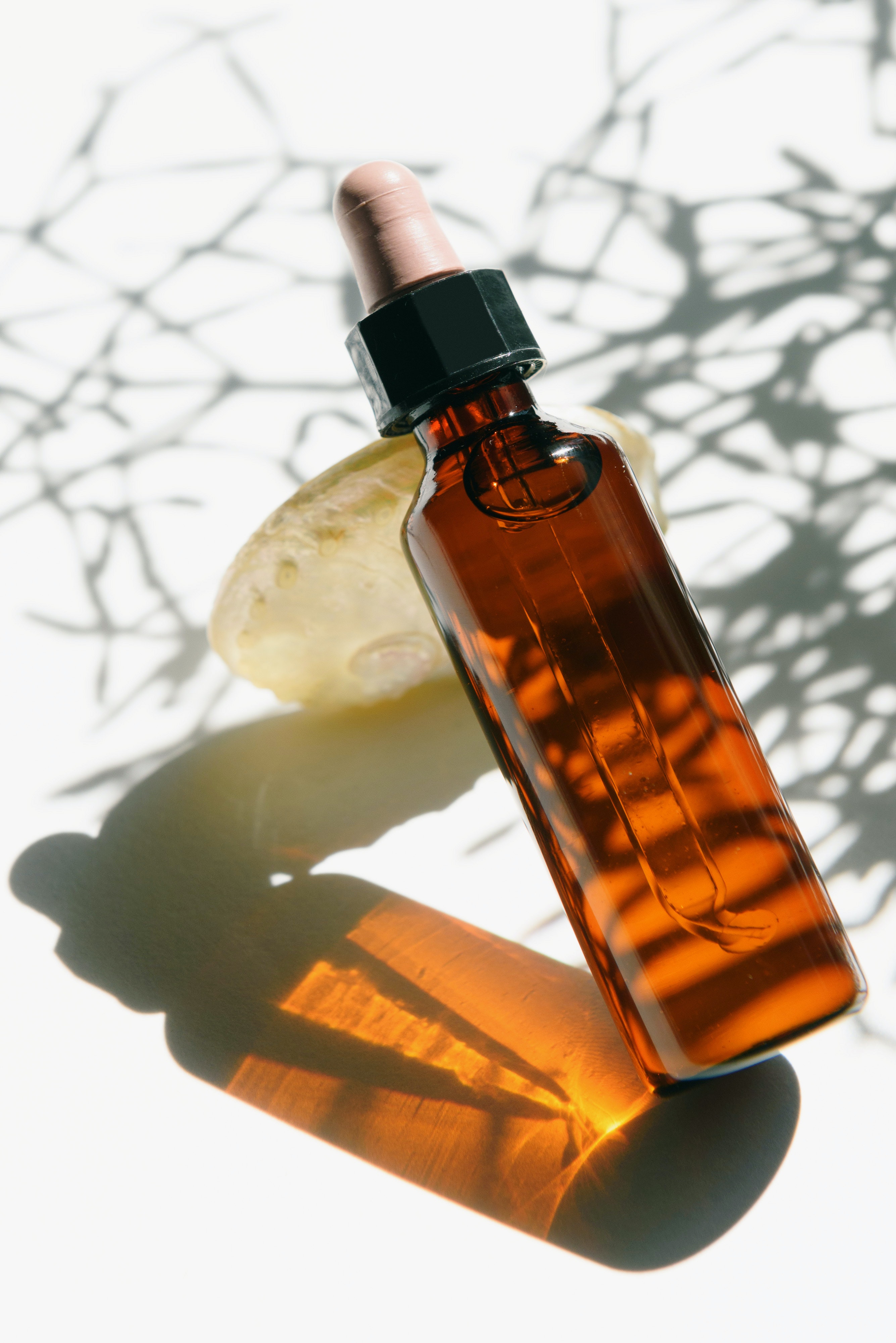 Photo by Ksenia Chernaya, licensed under Pexels.
With so many products on the market claiming to be pure Argan oil, it can be difficult to determine which ones are the real deal. Here are a few ways to tell if your argan oil is pure:
Ingredients
Pure argan oil should only contain one ingredient: Argan oil. A product is unlikely to be pure if different ingredients are similarly listed, such as:
Fragrances
Preservatives
Fillers
Certified (USDA)
Certifications, such as the USDA Organic or ECOCERT, explicitly verify that the oil is made from high-quality, organic ingredients.
Smell
Argan oil with a nutty and slightly earthy scent means that the oil is pure. If the scent is overpowering or has a chemical odor, maybe the oil has been adulterated with synthetic fragrances or other ingredients.
Color
Pure argan oil is usually a pale yellow or golden color. If the oil is extremely dark or has a greenish tint, unfortunately, it may not be pure.
Photo by Alesia Kozik, licensed under Pexels.
Organic argan oil is an all-natural, pure form of oil, which is why it is preferred over regular argan oil. Here are some reasons why you should buy organic argan oil instead of regular argan oil.
No Chemicals or Additives
Organic Argan oil is free from chemicals, pesticides, and other harmful additives that are often found in regular argan oil. This means that organic argan oil is safe for use on the skin as it will not cause any adverse reactions.
Supports Local Communities in Morocco
The production of organic Argan oil helps to support local communities in Morocco. The oil is produced by women's cooperatives, which not only helps to preserve the Argan tree, but also provides employment and economic opportunities for women.
Moisturizing and Nourishing for the Skin
A rich source of vitamins, minerals, and antioxidants, organic Argan oil is essential to achieve healthy skin. The oil is easily absorbed by the skin and helps to hydrate and nourish it, leaving it looking and feeling soft, smooth, and radiant.
Versatile
Organic Argan oil is a versatile ingredient that can be used for various purposes, such as moisturizing the skin, treating hair and scalp issues, and reducing the appearance of fine lines and wrinkles.
Of course, you can buy Moroccan Argan oil in bulk. Just make sure you purchase from a trusted source to get the quality you deserve.
Before making a bulk purchase, it is recommended that you consider factors such as:
Pricing
Shipping Options
Customer Service
In addition, buying in bulk saves money as you are buying a larger quantity at once, reducing the cost per unit compared to purchasing smaller bottles. Also, having a large supply of organic Argan oil on hand makes it easier to use regularly and consistently without worrying about running out.
If you are in the market for the best organic Argan oil in Canada, there are several factors to consider before making your purchase.
Purity
It is important to choose an oil that is 100% pure and free from any synthetic additives or fillers. This will ensure that you get the most benefits from the oil and that you are not exposing your skin to any harmful chemicals. This can be seen as required by law on the ingredient deck and packaging. 
Quality
Quality must be defined. Is it Virgin? Extra Virgin? Cold Pressed? Certified Organic?  While the options for Argan Oil exist on Sephora.ca - and outstanding brands like The Ordinary and Josie Maran offer Argan Oil - neither currently offer Extra Virgin Argan Oil.  
Affordability
When choosing an organic Argan oil, it is also important to consider the price. Organic Argan oil can be quite expensive, so it is important to find a product that is affordable but still provides the benefits you are looking for.
With these factors in mind, Foxbrim Naturals Extra Virgin Argan Oil is is available from our website or ordered from Amazon.com and we ship to Canada.
Photo by Foxbrim Naturals, 2022
Foxbrim Naturals Extra Virgin Argan Oil is made from the highest quality, pure argan nuts, without any harmful additives or chemicals. This oil can be used for various purposes, from moisturizing and nourishing the skin, to promoting healthy hair growth, to reducing the appearance of fine lines and wrinkles.
The high levels of Vitamin E and essential fatty acids in Foxbrim Naturals Extra Virgin Argan Oil help to improve skin elasticity and firmness, leaving it looking youthful and radiant. In addition, it is known to be rich in antioxidants, which can help protect the skin from harmful environmental factors, such as UV radiation and pollutants.
Compared to other high-end beauty products, Foxbrim Naturals Extra Virgin Argan Oil is affordably priced without sacrificing its quality.
| | | |
| --- | --- | --- |
| SIZE | INGREDIENT | UPC |
| 60 mL | 100% Pure Certified Organic Argan Oil | 617724293191 |
Where to buy Foxbrim Naturals: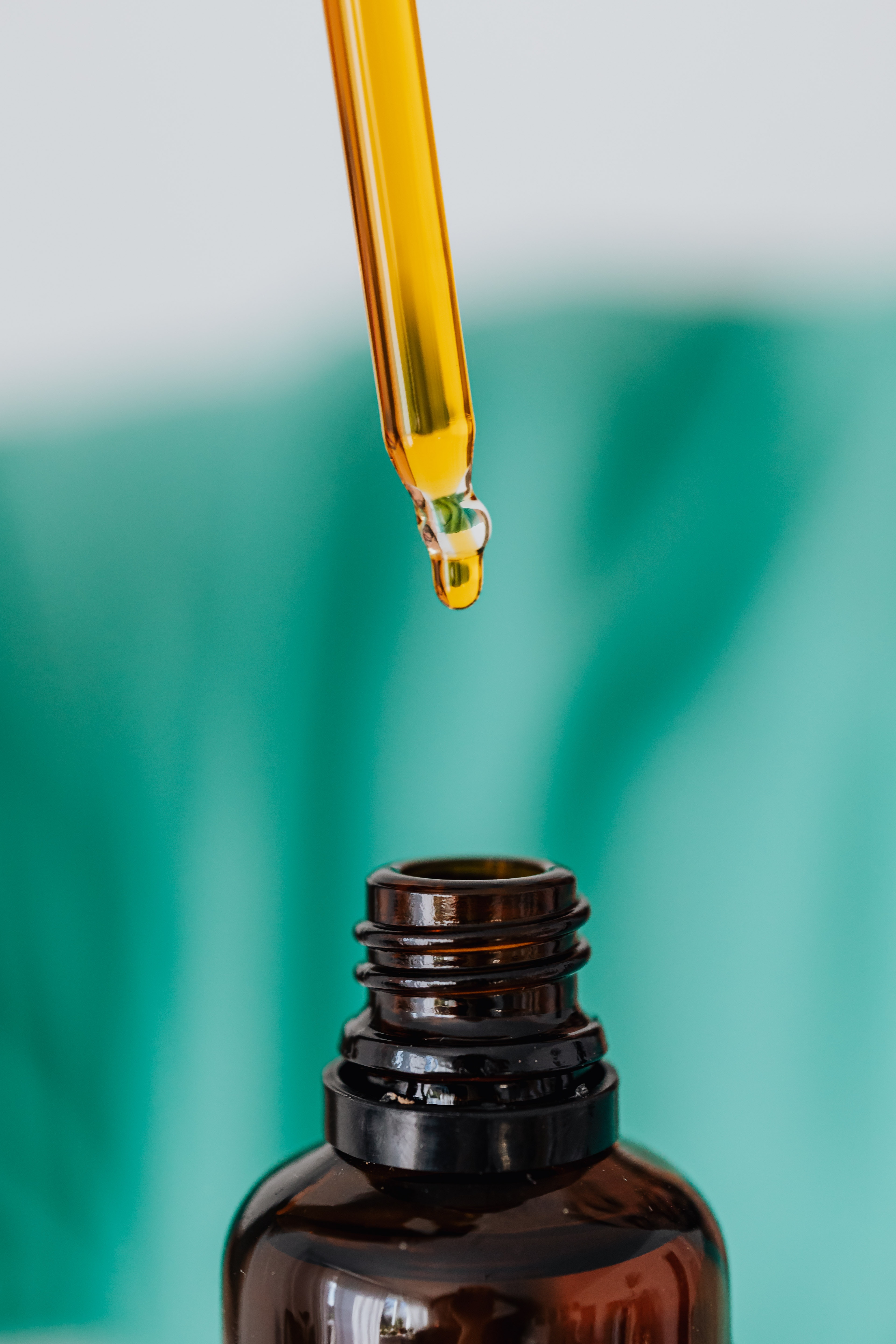 Photo by Karolina Grabowska, licensed under Pexels.
Organic Argan oil is a great way to improve your overall skin health. If you want a place to buy Organic Extra Virgin Argan oil, we recommend checking out our store. We ship to Canada. We offer a wide selection of organic Argan oil products, all at great prices.
---
Luann Koerper
I'm the co-owner and founder of Foxbrim Naturals. Leaving the corporate world in 2015, I've been developing natural and organic products as a concerned mom ever since! I'm passionately sharing the power of natural and organic ingredients that are not only scientifically proven but are also mother nature's solutions to aging into grace and beauty.