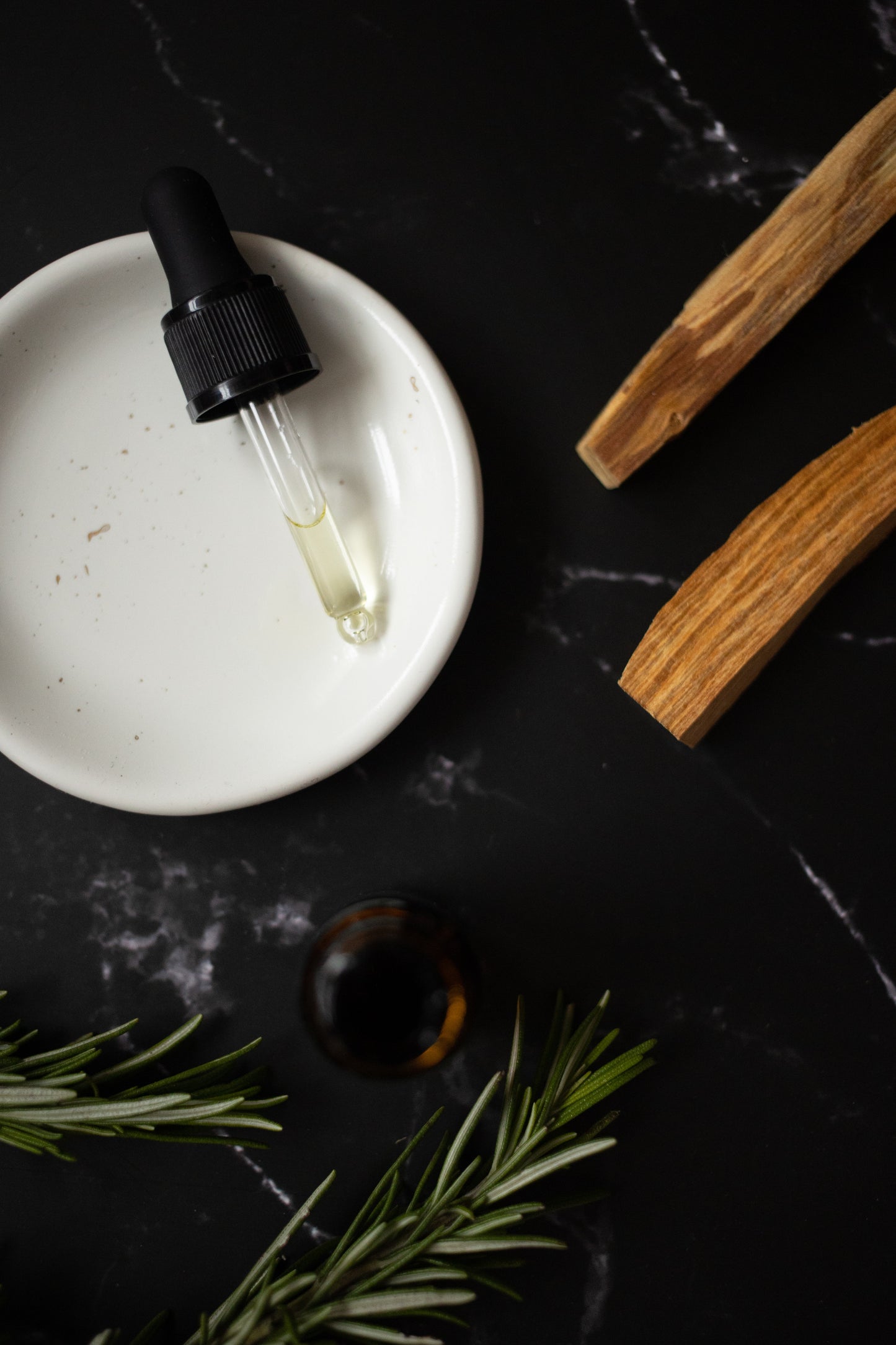 Making Your Own Organic Argan Body Oil at Home
Making Your Own Organic Argan Body Oil at Home
by Luann Koerper, Founder of Foxbrim Naturals
Photo by Monstera, licensed under Pexels.
IN THIS ARTICLE
What is Argan Body Oil Good For?
Benefits of Using Organic Argan Body Oil in Your Beauty Routine
Why Should I Make My Own Argan Body Oil?
How to Make Your Own Nourishing Organic Argan Body Oil
Tips on Using Homemade Moisturizing Argan Body Oil Correctly
Experiment With Different Ingredients
Best Organic Argan Body Oils to Add to Your Cart
The Body Shop Wild Argan Oil Body and Hair
Palmer's Cocoa Butter Formula Skin Therapy Oil
Foxbrim Naturals Extra Virgin Argan Oil
Body oils are a true beauty secret. They leave skin soft, smooth, and glowing. Some of the best body oils use Argan oil as the featured ingredient. From helping to reduce inflammation to providing deep hydration, body oil with Argan Oil nourishes, protects, and provides ultimate hydration to the skin.
Looking for a way to make your own all-natural Argan body oil for a luxurious and nourishing spa experience at home? Not only is it easy to make, but it's also a way to customize your own skincare routine with organic ingredients that are safe and gentle for your skin.
Body oil is a descriptive name for a cosmetic skin care product designed to moisturize and nourish the skin. It is typically composed of a mixture of natural oils that are easily absorbed into the skin and provide long-lasting hydration.
Often preferred over traditional creams and lotions, body oil tends to be lighter in texture and provides a more intense level of hydration. They can also help reduce the appearance of scars, stretch marks, and fine lines, leaving skin looking smoother and more youthful.
Body oils can be used on any part of the body, including the face, neck, arms, legs, and torso. They can be applied directly onto the skin or added to the bath for a relaxing and moisturizing experience.
Providing ultimate hydration and nutrition to the body, body oil is a great way to nourish and protect the skin. It works by forming a protective barrier on the skin's surface, which helps to lock in moisture and prevent the skin from losing its natural oils.
Most body oils consist of carrier oil, essential oil, and antioxidants. It works by penetrating the skin and providing deep hydration. Unlike other moisturizers, body oils can reach the deeper layers of the skin, providing essential nutrients and hydration. This is because oils have a small molecular structure, which allows them to penetrate the skin more quickly.
The process of using body oil starts with applying 6 to 8 drops to damp, freshly bathed skin in gentle circular motions. This ensures that the body oil is evenly distributed and absorbs into the skin properly.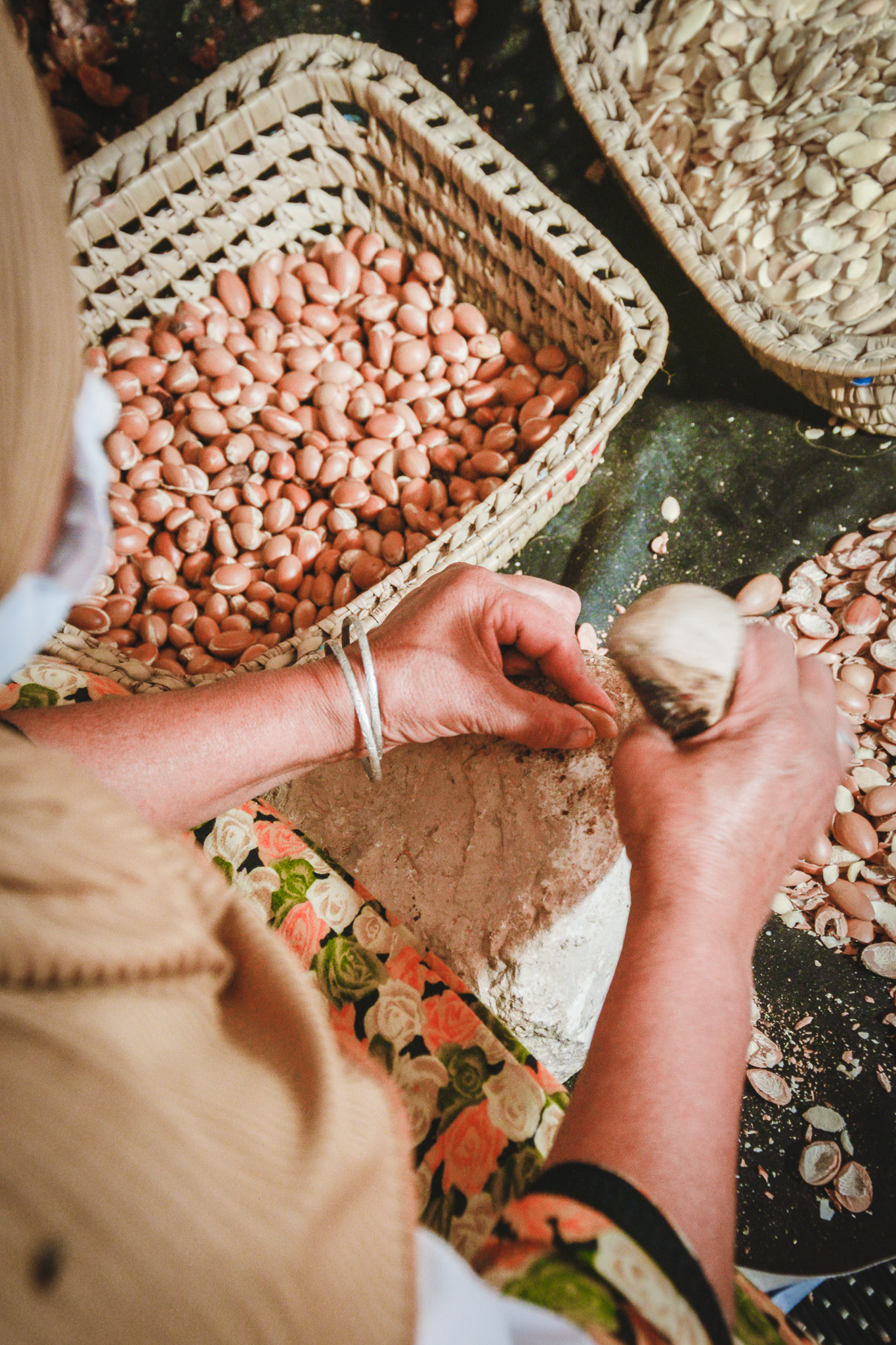 Photo by Foxbrim Naturals, 2022.
Acts as a Moisturizer
Moroccan Organc Argan oil (and especially Extra Virgin Argan Oil) is a highly effective moisturizer for the skin due to its unique chemical composition. In addition, this oil is rich in several vital ingredients that are beneficial for the skin, including:
1. Fatty acids: Argan oil is an excellent source of essential fatty acids, including oleic acid and linoleic acid, which are critical for maintaining skin hydration and elasticity. These fatty acids create a barrier on the skin, which locks in moisture and helps prevent water loss.
2. Vitamin E: Argan oil is also high in vitamin E, a powerful antioxidant that protects the skin from damage caused by free radicals and environmental pollutants. Vitamin E also has moisturizing properties, as it helps to reduce water loss, keeping the skin moisturized and hydrated.
3. Sterols: Argan oil contains high levels of plant sterols, which have been shown to help strengthen the skin's natural barrier and improve its ability to retain moisture.
4. Squalene: A natural lipid found in high concentrations in the sebum produced by our skin, Squalene helps nourish and hydrate the skin and protect it from damage.
When used regularly, Argan oil can help to deeply moisturize the skin, leaving it soft, smooth, and supple. The oil's natural ingredients work together to restore the skin's natural balance.
Reduces Inflammation
Argan oil contains many antioxidants, such as vitamin E and polyphenols. Antioxidants are known to reduce stress, which is a significant contributor to inflammation.
Additionally, Argan oil is rich in essential fatty acids, such as oleic and linoleic acids. These fatty acids have anti-inflammatory properties, which help to reduce inflammation in the body.
Prevents Signs of Aging
The high content of antioxidants in Argan oil protects the skin from oxidative stress, slows down the aging process, and reduces the appearance of fine lines and wrinkles. Below are the key ingredients that work together to reduce early signs of aging:
1. Antioxidants: Free radicals are unstable molecules that can damage cells and cause premature aging. Argan oil is rich in antioxidants that help protect the skin from damage.
2. Essential Fatty Acids: Crucial for maintaining healthy skin, Argan oil is rich in both linoleic and oleic acids, which help to keep the skin hydrated and moisturized. Dry skin is more susceptible to wrinkles and fine lines, so keeping the skin hydrated is essential for preventing signs of aging.
3. Vitamin E: Vitamin E is a powerful antioxidant that helps protect the skin against damage caused by UV rays, pollution, and other environmental stressors. It also helps to stimulate the production of collagen, a protein that provides structure and elasticity to the skin. As we age, collagen production decreases, causing the skin to become less firm and more prone to wrinkles and fine lines. Vitamin E helps to boost collagen production and keep the skin looking youthful.
Brightens Skin Tone
Argan oil is rich in carotenoids. These pigments have been shown to help protect the skin from damage caused by UV rays, which can cause hyperpigmentation and dark spots. By protecting the skin from this damage, Argan oil helps to brighten the skin and improve its overall appearance.
Moreover, Argan oil is an excellent source of antioxidants and anti-inflammatory ingredients. These compounds help to soothe the skin and reduce redness, which can contribute to a brighter and more even complexion.
Suitable for All Skin Types
Argan oil is considered non-comedogenic because it has a low likelihood of clogging pores and causing breakouts. This property of argan oil is due to its composition and molecular structure. In addition, its high concentration of antioxidants, fatty acids, and vitamin E helps nourish the skin, reduce inflammation, and improve the overall health and appearance of the skin.
Moreover, its non-comedogenic properties make it a safe and effective ingredient for all skin types, including those with oily and acne-prone skin.
When using Argan body oil, you get to enjoy the full benefits of organic and cold-pressed ingredients that are free of toxins, synthetic fragrances, and preservatives - basically, you know in absolute terms what's in it. Many producers won't tell you how much of the active ingredients are in them - so you need to go by trust and how well it just works for you. 
Making your own Argan body oil is a simple and cost-effective way to nourish, protect, and hydrate your skin. Furthermore, you can customize the scent and ingredients to suit your individual preference. Plus, you know exactly what goes into your product, so you can trust that it's of the highest quality.
With the right ingredients and a little bit of effort, you can have a luxurious product that will keep your skin healthy and looking its best.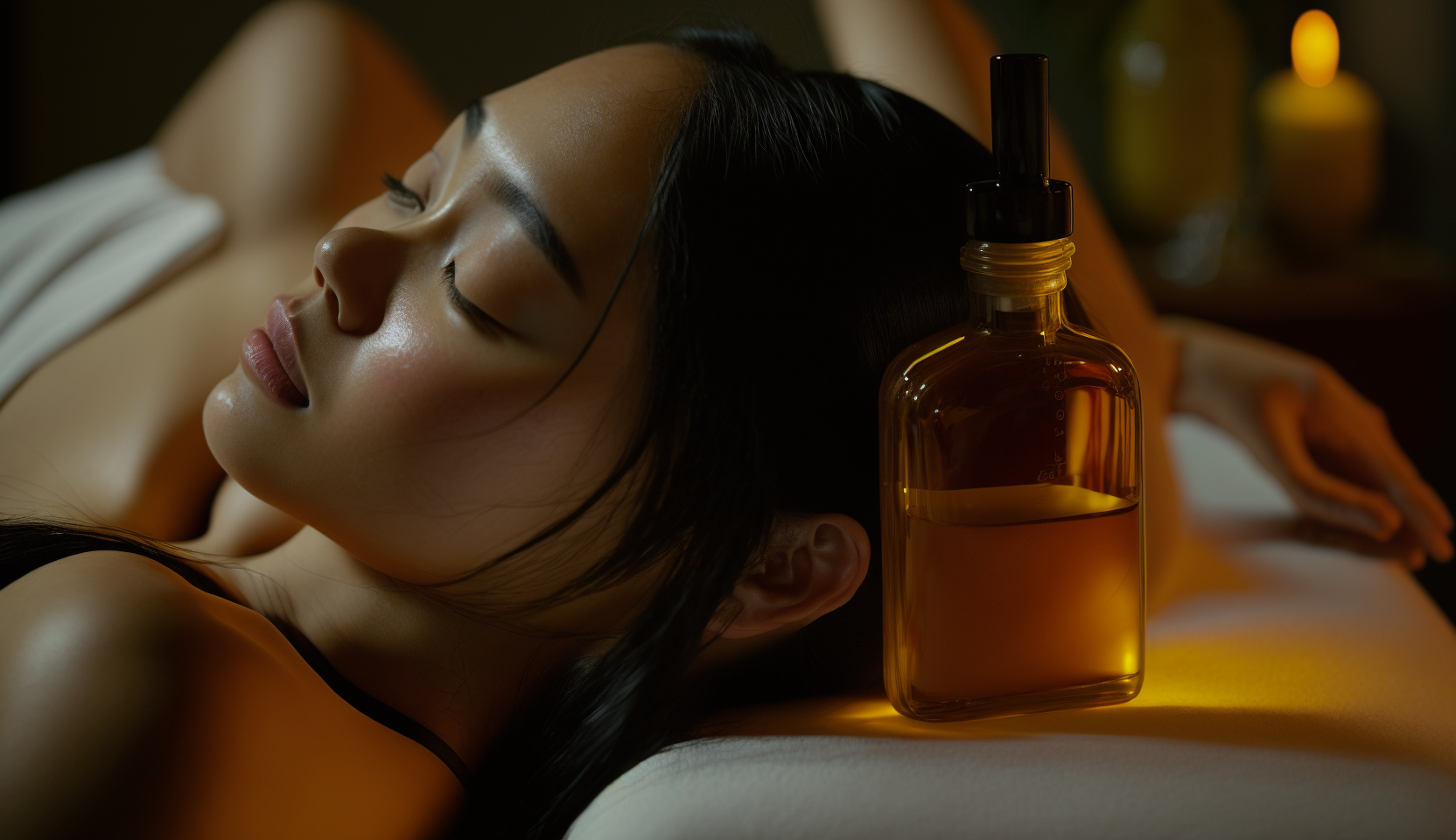 Image by Foxbrim Naturals, 2023.
Ingredients
1 1/2 ounces of organic Argan oil

6 1/2 ounces of Sesame oil

48 drops of Frankincense (6 drops to 1 oz of carrier oil)
Ingredients
1 1/2 ounces of organic Argan oil

10 drops of Chamomile essential oil

2 drops of Rosemary essential oil
Ingredients
1 1/2 ounces of organic Argan oil

8 drops of Frankincense essential oil

4 drops of Mint essential oil
Ingredients
1 1/2 ounces of organic Argan oil

3 drops of Rosemary essential oil

3 drops of Sweet Orange essential oil

Step 1: Gather all the necessary ingredients. 
Step 2: Mix the ingredients together in a bowl. Stir the mixture until all oils are thoroughly combined.
Step 3: Pour the mixture into a clean, sanitized bottle (make sure it's an opaque or semi-opaque and ideally glass container to keep the light out and keep your active components for lasting longer). Use a funnel to keep the bottle clean.
Step 4: Ensure the lid is securely closed and label the bottle with the ingredients and date.
Step 5: To use, massage the oil into cleansed skin from neck to toe, concentrating on dry areas such as elbows, knees, and feet.
If you are creating your own take on body oils, choosing organic argan oil over a regular one is essential.
Made from 100% pure and natural argan nuts, organic argan oil has an authentic scent and benefits. Carefully produced in Morroco, pure organic argan oil is more consistent than regular argan oil, which may contain impurities. In addition, it possesses more nutrients, antioxidants, and essential fatty acids, making it more effective in nourishing and protecting your skin.
It is also essential to consider that organic argan oil is free from harmful chemicals like pesticides, herbicides, and fertilizers that can cause skin irritation, allergies, or other health problems.
One of the simplest ways to experiment with different homemade Argan body oil recipes is to start with a basic recipe and then customize it to your needs. Once you have prepared your DIY Argan body oil, you can experiment with different recipes to create a variety of scents and effects.
For example, you could add lavender oil for a calming effect or rosemary oil for a refreshing scent. You could also try combining different essential oils to create unique combinations. Have fun and be creative!
If you want to customize your body oil further, consider adding other ingredients, such as plant-based carrier oils, natural vegan butters (e.g. Shea butter), or other natural ingredients. Make sure to research each ingredient before adding it to your body oil to ensure it is safe for your skin.
Once you have added all the desired ingredients, close the container, shake it vigorously, and let it sit for a few hours before use. This will allow the essential oils to mix with the base oil and create the desired scent.
You can also experiment with different ratios of the ingredients to create different scents and effects. For example, adding a higher ratio of ginger essential oil will make the blend more warming and energizing, while adding a higher ratio of bergamot essential oil will create a more calming, soothing effect.
Always test your body oil on a small area of your skin first and wait at least 24 hours to ensure that you do not have a skin reaction.
Choosing the best Organic Argan body oil in the market requires careful consideration of several factors. These are how we evaluate store bought Argan Body Oil:
Ingredients: The argan body oil should be made with high-quality, organic ingredients, without synthetic fragrances, parabens, or other harmful chemicals.
Absorption: The body oil should quickly absorb into your skin. Some oils are quickly absorbed, leaving your skin feeling soft and smooth, while others take longer to absorb and may leave a greasy residue.
Skin Type: The argan body oil should work for all skin types.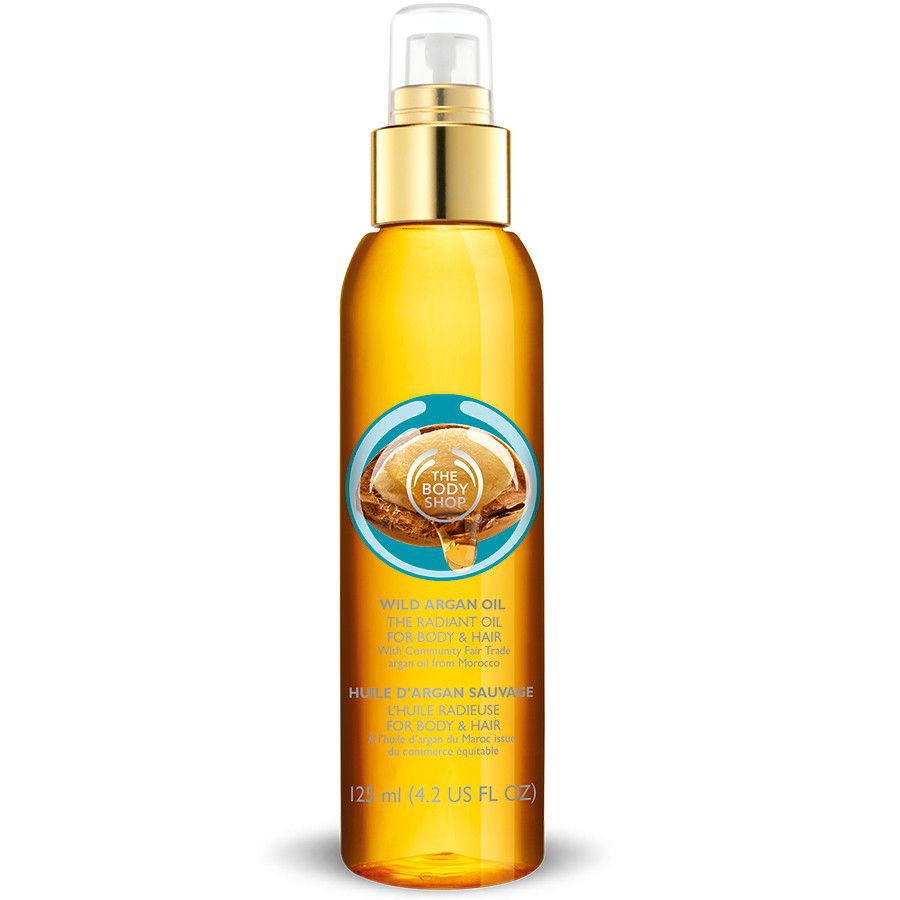 Photo by The Body Shop.
The Body Shop Wild Argan Oil Body and Hair is a nourishing and hydrating product made from 100% natural ingredients, making it an great choice for people who are conscious of what they put on their skin.
In addition, this product can be used on both your body and hair, making it a multi-tasking product. For example, you can use it as a lotion after your shower or bath, or you can use it as a leave-in conditioner for your hair.
Ingredients: Caprylic/Capric Triglyceride, Olea Europaea Fruit Oil/Olea Europaea (Olive) Fruit Oil, Dicaprylyl Carbonate, Argania Spinosa Kernel Oil, Parfum/Fragrance, Tocopherol, Limonene, Citric Acid
Photo by Palmer's.
Palmer's Cocoa Butter Formula Skin Therapy Oil is a luxurious, hydrating oil that provides deep and long-lasting hydration to your skin. This product contains cocoa butter, vitamin E, and sesame oil, providing deep hydration to keep your skin looking soft, smooth, and youthful.
Unlike some body oils, this product absorbs quickly and does not leave a greasy residue, making it a perfect product to use during the day as it won't leave your skin feeling oily or weighed down.
Ingredients: Canola Oil, Isopropyl Myristate, Cetearyl Ethylhexanoate, Sesamum Indicum (Sesame) Seed Oil, Theobroma Cacao (Cocoa) Seed Butter, Argania Spinosa Kernel Oil, Tocopherol, Helianthus Annuus (Sunflower) Seed Oil, Dimethicone, Rosa Canina Fruit Oil, Fragrance (Parfum).
Photo by Foxbrim Naturals, 2022.
We have sourced what we think is the best Organic Argan Oil - and proudly offer Foxbrim Naturals Extra Virgin Argan Oil.  It's a nourishing and affordable product that can benefit your overall health and wellness. Free from harmful chemicals, preservatives, or additives, this extra virgin oil is safe for all skin types.
A versatile product, Foxbrim Naturals Extra Virgin Argan Oil can be used as a face and skin moisturizer or carrier oil, perfect as an addition to your DIY body oil. It also helps reduce signs of aging, protect against environmental damage, and restore the skin's natural balance.
Most importantly, Foxbrim Naturals Extra Virgin Argan Oil is reasonably priced - especially in its most potent form as Extra Virgin and Cold Pressed, compared to other high-quality Argan oils available in the market. This makes it an affordable option for those looking to incorporate natural and pure oil into their skincare routine.
You can buy Foxbrim Naturals Extra Virgin Argan Oil on our website, Shopify, and Amazon.
Photo by Alesia Kozik, licensed under Pexels.
By creating your own body oil, you know exactly what's in it and can guarantee its quality, ensuring that you are using a safe and beneficial product for your skin. Moreover, you can choose high-quality, organic, and pure argan oil free from harmful additives, preservatives, and chemicals.
Do you want to learn more about Argan oil? Check out our website!
---
Luann Koerper
I'm the co-owner and founder of Foxbrim Naturals. Leaving the corporate world in 2015, I've been developing natural and organic products as a concerned mom ever since! I'm passionately sharing the power of natural and organic ingredients that are not only scientifically proven but are also mother nature's solutions to aging into grace and beauty.