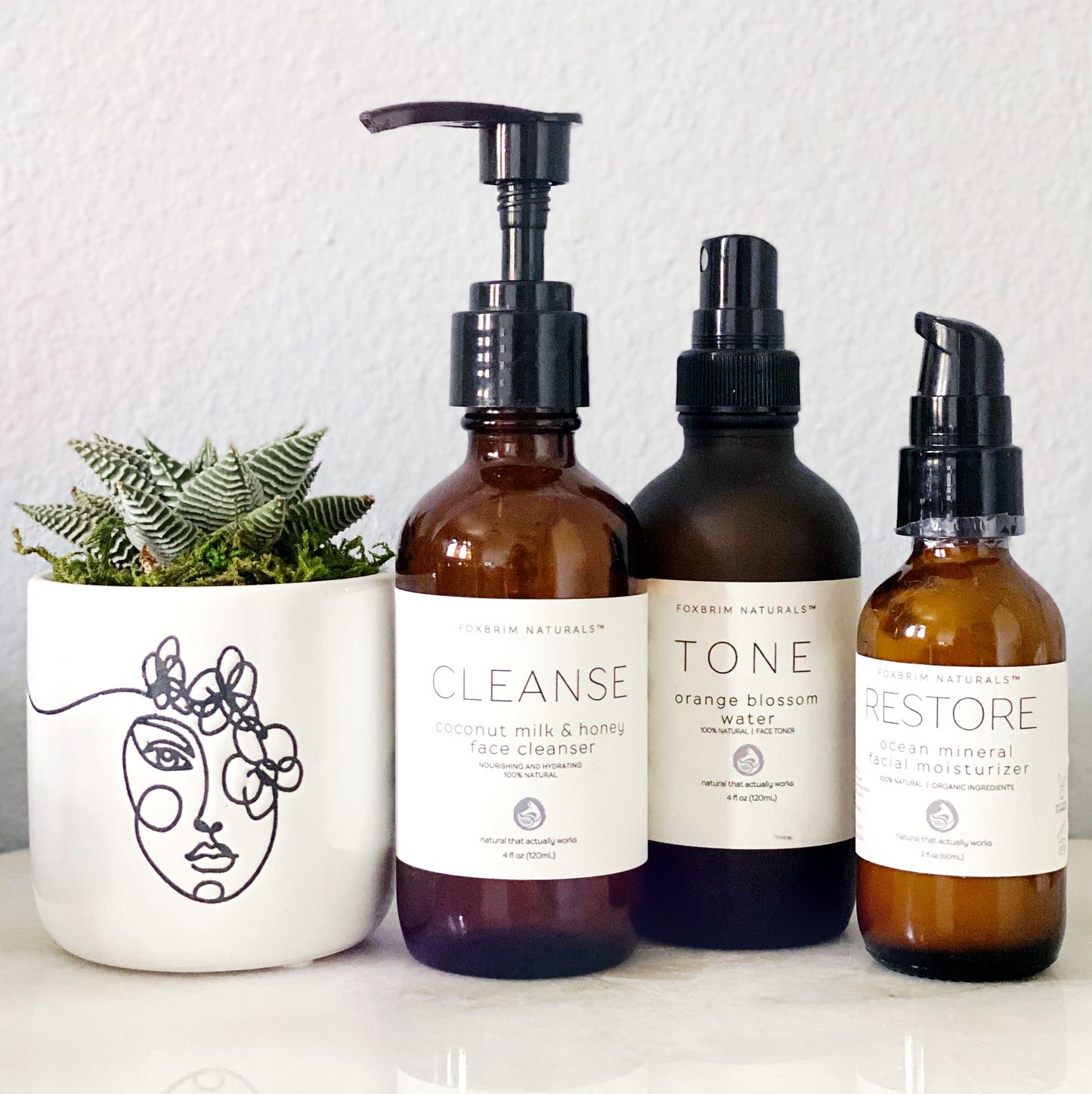 When it Comes to Skincare- Don't Forget Your Teens!
Let's talk about teen skincare! We get asked all the time if our formulas are safe for kids..and the answer is YES! 🌿⠀

⠀
Truth is...our kids don't always want to do what we tell them to (am I right?), so the key to getting your teen or pre-teen to start and maintain a healthy skincare routine is to keep it simple! ⠀
⠀
While my own routine can consist of up to 8 steps on some nights, for my teen I keep it to just 3...⠀For teens, we want to focus on simple, easy and effective.

⠀
🌱 Wash⠀
🌱 Tone⠀
🌱 Moisturize⠀
⠀

Cleanse with our Coconut Milk and Honey Cleanser. Follow that with our Orange Blossom Water Toner and finish with our Ocean Mineral Moisturizer.
Now getting teens to be consistent each and every day with using all 3 steps is another battle to be won, 😂 but at least we can be assured that what they are using is safe and helping to keep their skin healthy!⠀
Is your teen struggling with breakouts? Add in our Blue Tansy Facial Oil. This can be used after the steps above or on its own throughout the day.
Blue Tansy and other powerful plant-based ingredients soothe and smooth skin, fight bacteria, reduce redness and even skin tone. Balance oils, calm skin and get that natural glow!
⠀
Have you talked about skincare with your teen or pre-teen yet? ⠀
⠀