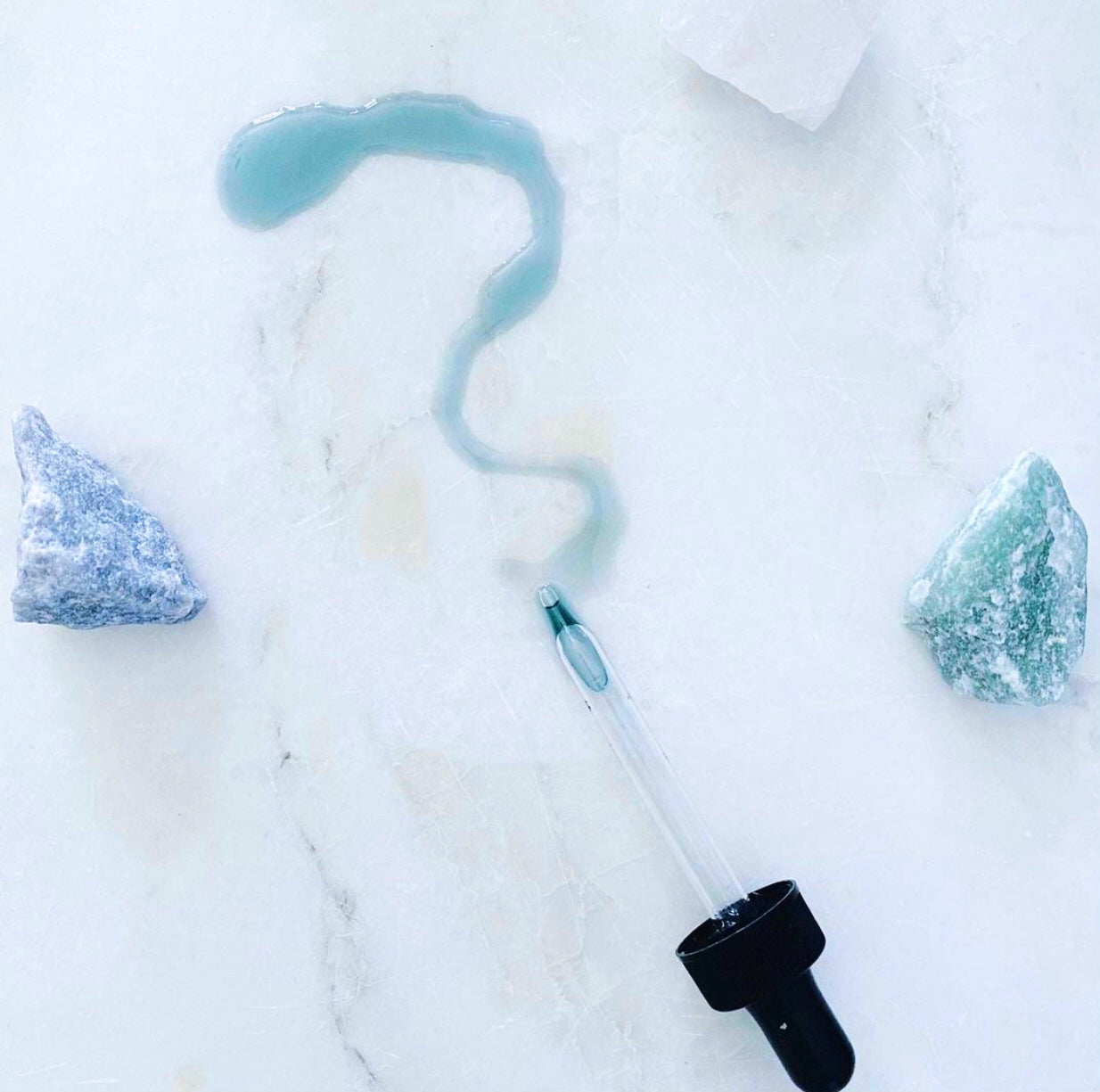 A New Skincare Super Hero- Blue Tansy Facial Oil
There's a new skincare super hero in town! 
We recently launched our GLOW Blue Tansy Facial Oil to rave reviews. But we realized that many of you may not yet know what Blue Tansy Oil is and what it can do you for your skin.
There is a reason this highly sought-after oil is considered a skincare super hero. It is packed with supercharged ingredients that deliver a one-two punch of nourishment for your skin.
Here are some highlights of this amazing oil:
Cultivated in Morocco with a deep sapphire hue

Richly moisturizing

Great for sensitive skin

Calms irritated skin and soothes redness

Fights acne with powerful anti-inflammatory and anti-bacterial properties

Therapeutic aroma is calming and helps you relax 
In addition to Blue Tansy, our GLOW Blue Tansy Oil is enhanced with plant-based Squalane that penetrates pours to heal skin at the cellular level. It is full of anti- inflammatory properties to reduce redness, inflammation and reduce signs of aging.
Almond and Chamomile Oil soothe, protect and brighten skin.
Antibacterial Carrot Seed Oil and Jasmine Oil reduce wrinkles and add to that all natural glow.
 Here's are some of the rave reviews from our happy customers:
"As a nurse, this SAVES my face at the end of the day!! I am obsessed with this product!" -Sam
"My son got a bit too much sun last weekend and this has been a lifesaver." -Ang
"My favorite Foxbrim product!" -Jess
"I love the Blue Tansy Oil. I have a red blotch on my cheek that has been there for many years and everything I have tried never helped until I started using the blue tansy oil. That red blotch is lightening every day and my face feels so smooth." -Tandy
"The Blue Tansy oil helps keep my skin free from breakouts. I love the glow."- Bella
This is exactly what our GLOW, Blue Tansy Oil is meant to do! Soothe skin, reduce redness, fight acne causing bacteria, smooth skin and give it a glow!
There are other Blue Tansy Oils on the market but ours truly stands out over the rest.
Wondering when to use Blue Tansy Oil? We recommend using it as the last step in our Restore Skincare Regimen.
Step 1: Cleanse with our Milk and Honey Cleanser
Step 2: Tone with our Orange Blossom Water Toner
Step 3: Boost with our Peptide Complex Serum
Step 4: Moisturizer with our Ocean Mineral Moisturizer
Step 5: Treat with our Blue Tansy Facial Oil
We also recommend using it as a skin refresher during the day. Simple massage a few drops onto your hands and gently pat on your face.
Our GLOW Blue Tansy Oil is all natural and gentle enough to use at any age, on any skin type. It even works wonders for teenage acne.
As a special thank you for our loyal customers if you purchase the Restore Regimen now you receive a bottle of our GLOW Blue Tansy Facial oil for Free! 
What are you waiting for? Grab yours today!