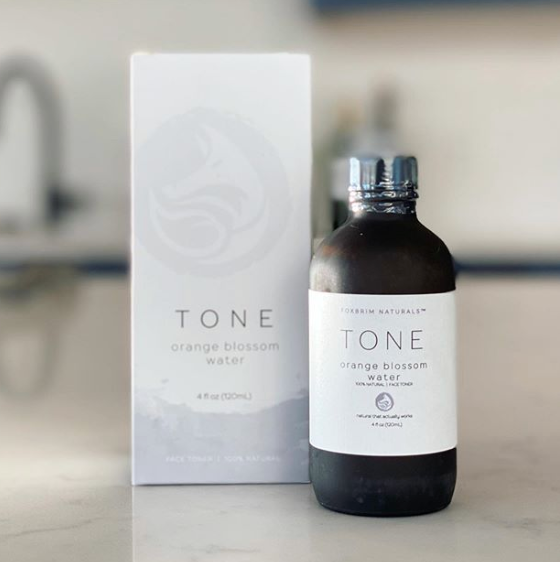 Say Goodbye to Toner Confusion
Our single ingredient toner is the only one you'll need.
Facial toners can be confusing.
Why do we need to use one?
What does it do for my skin?
What ingredients should be in a toner?
It's a lot to process and can easily lead to a headache. And honestly most of us don't have the time to research ingredients and brand names to find out what to buy.
That's why we have done the work for you and made the choice an easy one.
Let's break it down and make it easier to understand.
Toners remove any last trace of dirt and impurities still in your pores after you cleanse your skin. They also helps close pores to make them less penetrable by environmental contaminants. When added to your daily skincare routine, toners can help skin look younger and firmer.
Hooray for that!!
So how do you know which toner to choose? 
Look for ingredients that are moisturizing and nourishing. And stay away from chemicals.
Our all natural, Orange Blossom Water Toner is a single- ingredient toner. No added preservatives or chemicals.
Orange Blossom, also known as Neroli water, is a fragrant water made from the steam distillation of neroli flowers. It soothes and calms the skin while also hydrating.
Our toner is the 2nd step in our Restore Regimen.
Step 1- Cleanse with our Milk and Honey Facial Cleanser
Step 2- Tone with our Orange Blossom Water Toner
Step 3- Boost with our Peptide Complex Serum
Step 4- Restore with our Ocean Mineral Moisturizer
A few sprays on a cotton round are all you need to tone your skin. Use morning and night after cleansing your skin.
Our Orange Blossom Water Toner can be used for more than just a toner!
Add a spritz your face throughout the day for a refresher. Let your hubby or boyfriend use it as a soothing aftershave. Spray it onto a sunburn to reduce the sting and add in some hydration.
With so many uses and such a wonderful all natural ingredient, this toner is the perfect addition to your household and your skincare routine.
Pick up a bottle- or two- today!