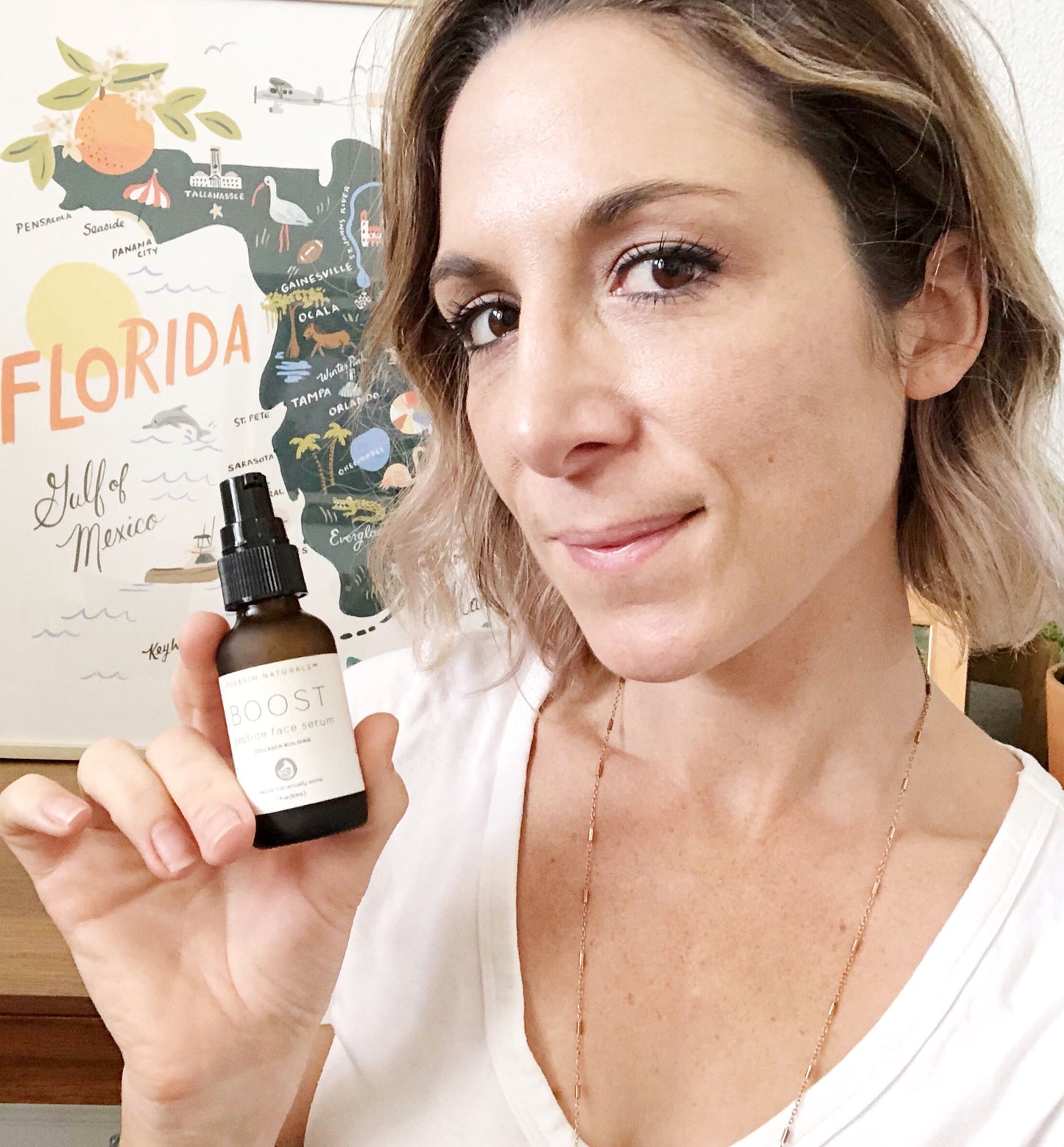 Hello Youthful, Radiant Looking Skin!
Are you confused about which skin product to use in order to achieve your desired results? You're in the right place.
As you know, choosing the right products for your skin is not an easy task since there are a lot of products available on the market promising wonderful results.
But, finding a product that will work for you can feel impossible. It doesn't have to!
If you're like most men and women, you want your skin to look plump, firm and youthful. You don't want wrinkles or fine lines to appear—and you don't want loss of elasticity to prematurely age your face.
You also don't like the idea that you have to spend lots of time applying lots of expensive creams or treatments. If this is you, then you are going to love our BOOST Peptide Complex Serum!
Our Peptide Complex Serum diminishes the appearance of fine lines, wrinkles, and enlarged pores without causing skin irritation. It also reduces the discoloration of your skin, thanks to its potent antioxidants.
Believe it or not, we all have free radicals in our bodies which lead to cell damage. However, there are certain antioxidants which can neutralize these free radicals and prevent them from causing extensive damage to our bodies and skin. Peptide Complex Serum contains antioxidants which prevent the free radical damage that causes premature aging and other side effects such as bad-skin conditions.
Most people don't know how to choose the best peptide serum. They look for the cheapest per oz. product or they go by popular reviews. At Foxbrim Naturals, our goal is to provide you with only the highest quality, all natural products, period. And that is what we deliver.
BOOST Peptide Complex Serum is the 3 step in our Restore Regimen. The easy, effective 4 step skin care regimen we designed with you in mind!
Step 1- Cleanse with our Milk and Honey Facial Cleanser
Step 2- Tone with our Orange Blossom Water Toner
Step 3- Boost with our Peptide Complex Serum
Step 4- Restore with our Ocean Mineral Moisturizer
You don't have to depend on the promises of potions and the preying hands of plastic surgeons when you have our BOOST Peptide Complex Serum.
We guarantee your satisfaction with this product. Invest in yourself today by using Peptide Complex Serum and say goodbye to those crow's feet!